On November 13, ADAYO lighting department went to the famous Meishan Farm to have an encounter with nature.
In this team activity, colleagues from the Marketing Department and R&D Department all set off on their own and brought their families with them to come to the vast farm and immerse themselves in the nature after their busy work. It not only enhanced the communication between colleagues, but also increased the parent-child relationship. It was as if we were in a paradise.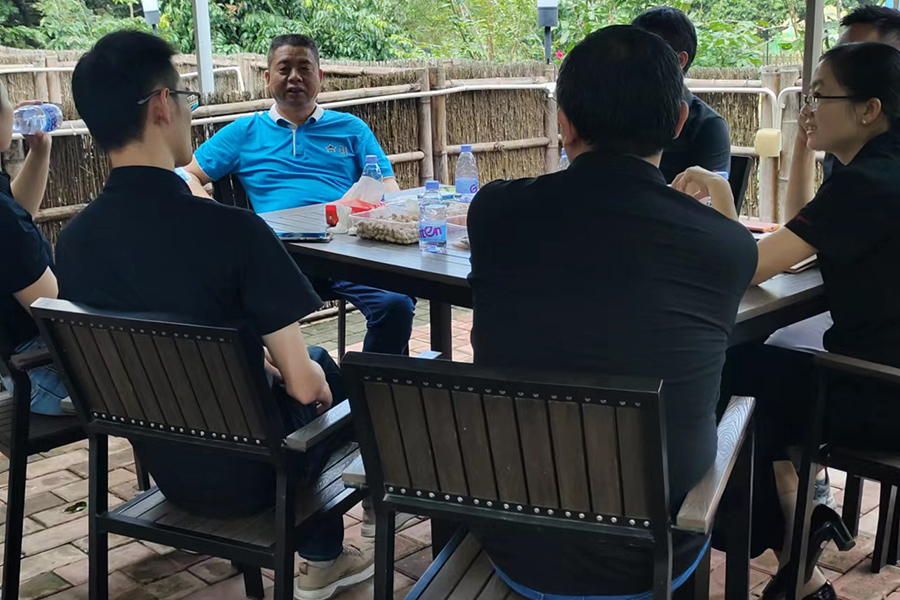 In the evening, we all gathered around for a barbecue and the farm had prepared the ingredients we needed for the barbecue. We split into three tables and the chefs couldn't wait. In a good burning charcoal fire on the iron grate, put the skewered meat on the grate, hot charcoal fire, the meat skewers grilled crackling, and from time to time emit the smell of burnt smoke. At this point, you need to keep turning the meat skewers so that they are evenly heated. After they are 80% done, sprinkle various flavorings, salt, oil, chili noodles and cumin on them in order.
All of them, it seems, are in a certain order, and the operation of the colleague, again, is so skilful. The others, just intermittently do some assistance, and keep turning. I don't know how many rounds, along with the sound and indistinct smoke, the meat skewers are finally cooked. Tasting the fruits of their labor, everyone was very joyful and excited.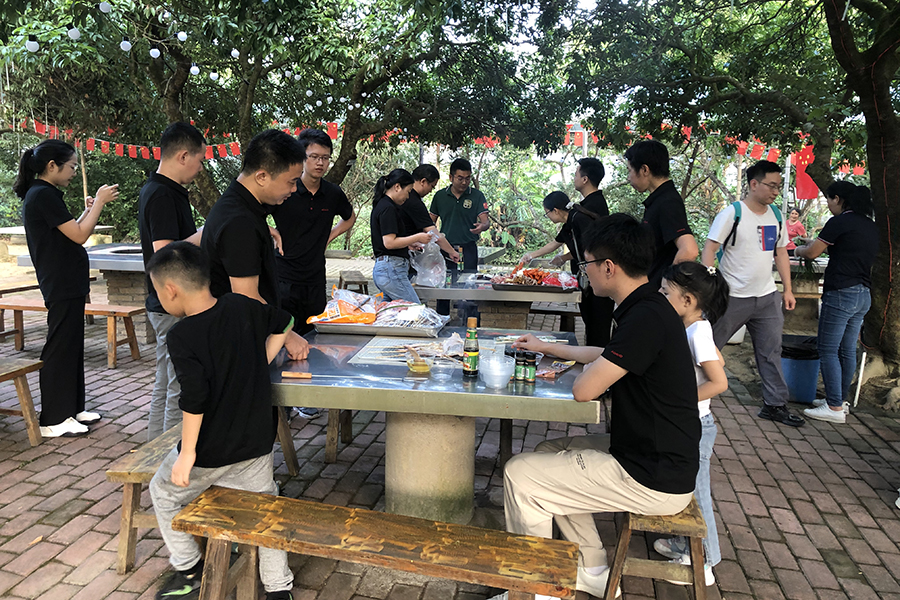 We shared the skewers together and enjoyed the barbecue together, which made us forget the pressure of work and enjoy the pleasure of the trip.
Along with the barbecue there was also a lot of laughter, for example, our engineer's children, although they were only the primary student, were grilling non-stop throughout and occasionally said a few words that made people laugh.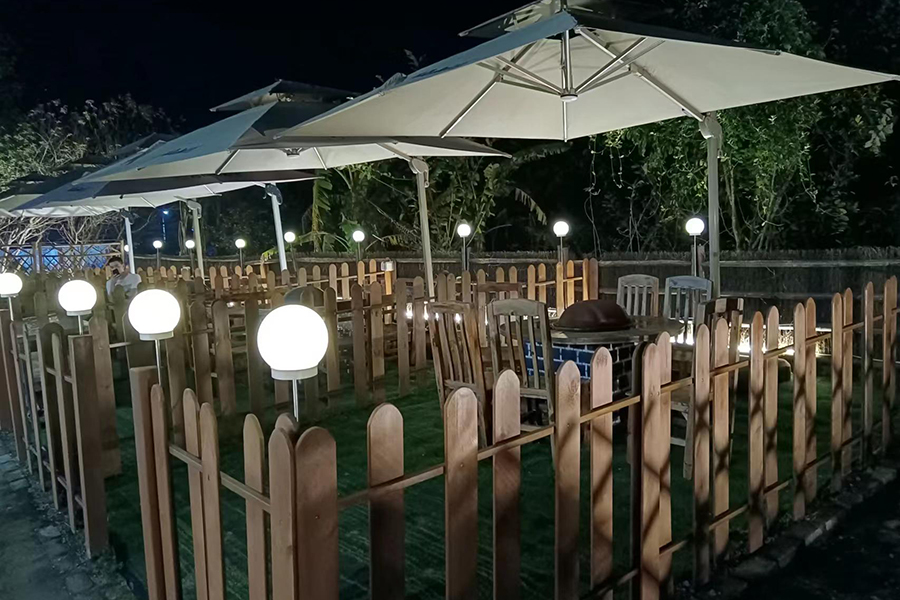 A departmental party is over, leaving the partners with endless topics, interesting stories and endless memories. The team activity can let everyone in the long time busy green, take some time, have a chance to relax, let everyone in the cooperation, open up, have more communication, form more tacit understanding, this may be the harvest of the group building.