In the choice of downlight and spotlight, the reasonable choice of beam angle, but also to avoid glare commonly used method, that beam angle exactly what is it?
Beam angle refers to one of the planes in the vertical beam centerline, from the main axis of the strongest light source to both sides of the luminous intensity of 50% of the position between the angle. Beam angle reaction on the illuminated wall is the spot size and light intensity. Beam angle reaction on the illuminated wall is the spot size and light intensity. The same light source if applied to different angles of the reflector, the larger the beam angle, the smaller the central light intensity, the softer the light spot. The same applies to the principle of indirect lighting, the smaller the beam angle, the greater the central light intensity, the worse the scattering effect, the more rigid the appearance of the spot. The size of the beam angle is influenced by the relative position of the lamp and the lampshade.
Different beam angles create different spatial atmospheres.
The narrow beam angle of 10-20° is generally suitable for accent lighting because the central light intensity is prominent, and then the spot range is relatively small. For example, you need to light up a very delicate ornaments, or decorations and so on to create a little gorgeous light, you can choose a narrow beam angle.
24 ° -45 ° beam angle ceiling spotlights, can be used to wash the wall or for local lighting, light rubbing to the wall, wash the wall and down, there is a sense of pulling up the ceiling, reducing the sense of space closed.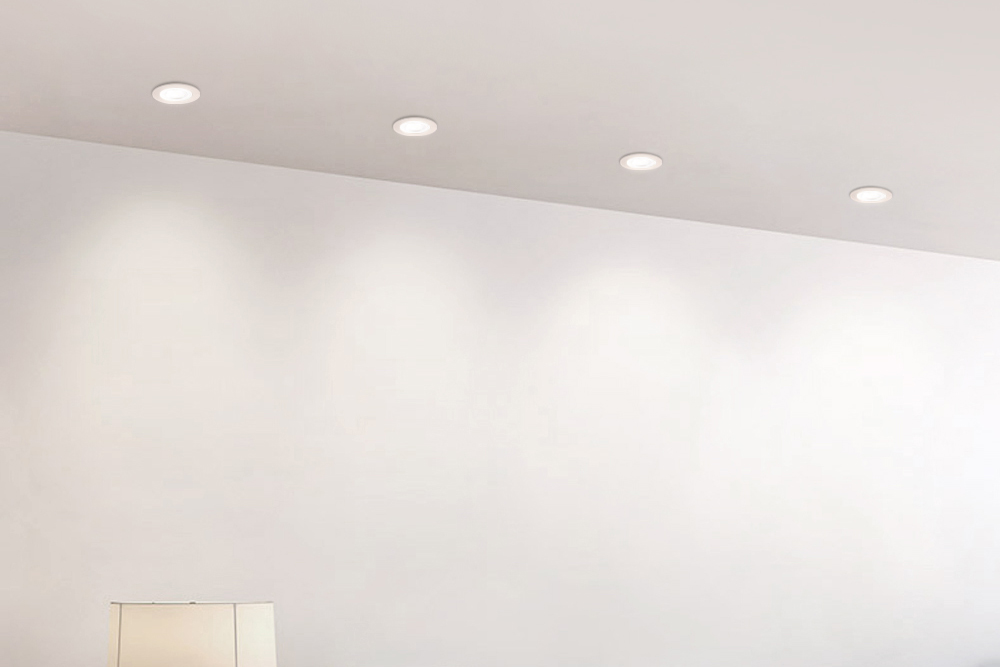 50-60 ° wide beam angle, lamps hit the ground light will be more scattered, light and dark levels are not so obvious, suitable for providing ambient lighting, there is no which beam angle is the best, only appropriate or not.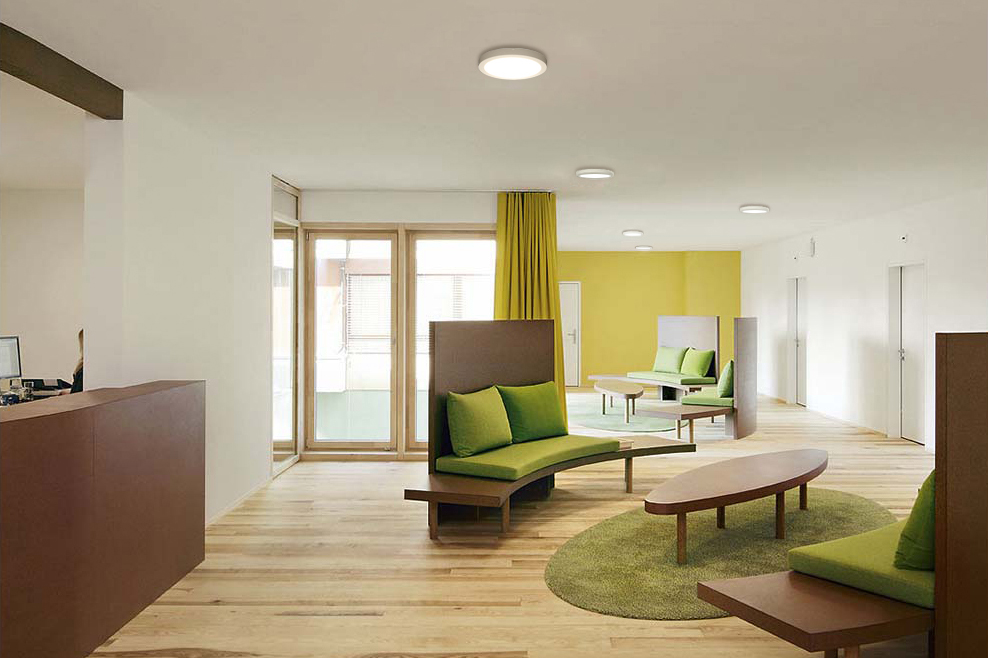 Narrow beam angle led spot lights for ceiling, in general, anti-glare function will be better, however, the light source irradiation area is less, can create a good space atmosphere, but also will form a relatively strong space brightness contrast.
Wide beam angle because of his light is relatively scattered, so you can form a uniform lighting to the space, but in the space to create the atmosphere may be much weaker. Therefore, according to the different spaces designed, to choose a different beam angle.