Indoor LED spotlights have emerged as popular lighting solutions that not only brighten up your space but also provide a range of benefits. These energy-efficient illuminators have revolutionized the way we light our homes, offices, and commercial establishments, offering enhanced ambience, versatility, and cost-effectiveness. In this article, we delve into the world of indoor LED spotlights, exploring their features and advantages.
Indoor LED spotlights are designed to create focused lighting effects that highlight specific areas or objects in a room. With their sleek and contemporary designs, these spotlights add a touch of elegance to any space. They come in various styles, sizes, and finishes, allowing you to choose the one that best complements your interior decor.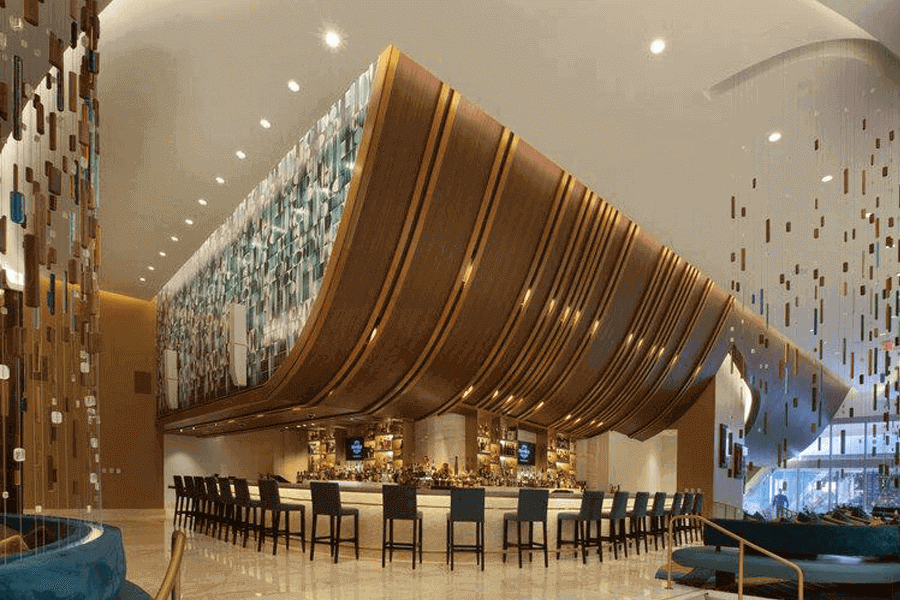 One of the key advantages of indoor LED spotlights is their adjustable beam angles. For example, Rotatable recessed spotlight, COREIN, AVALOR, etc. These spotlights can be easily angled to direct light precisely where it is needed, whether it's a piece of artwork, a display shelf, or a particular area in a room. This feature gives you full control over the lighting arrangement, allowing you to create different moods and highlight specific elements within your space.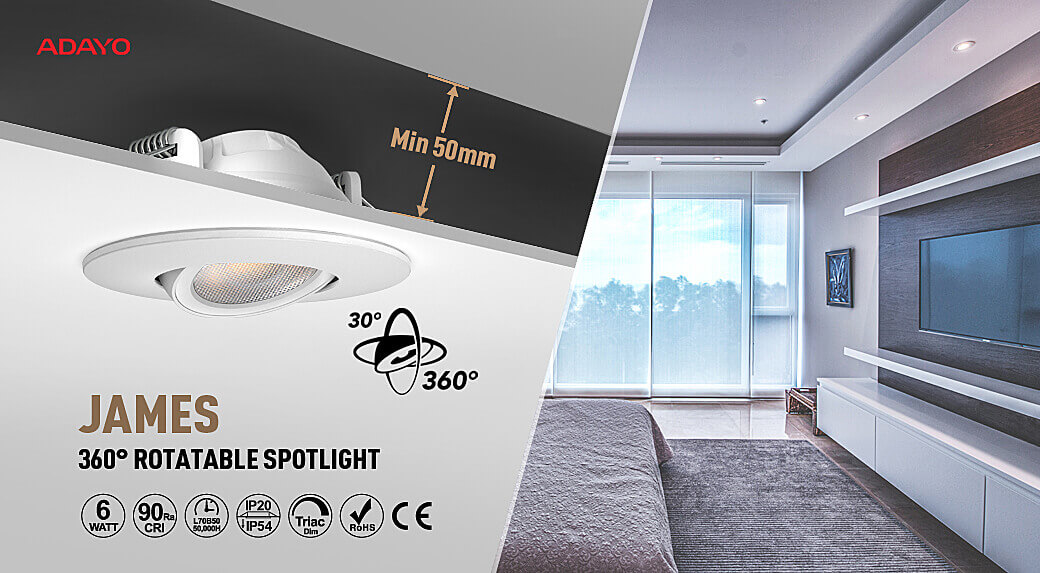 Furthermore, many indoor LED spotlights are dimmable, Like our EIFFEL, ROLAND, CLIO, ADELINE, etc. are all CCT, offering even more flexibility in terms of ambiance creation. With dimmable LED spotlights, you can easily adjust the brightness level to suit various activities or occasions. Whether you need bright task lighting for reading or a soft, warm glow for a cozy evening, these spotlights can accommodate your lighting preferences.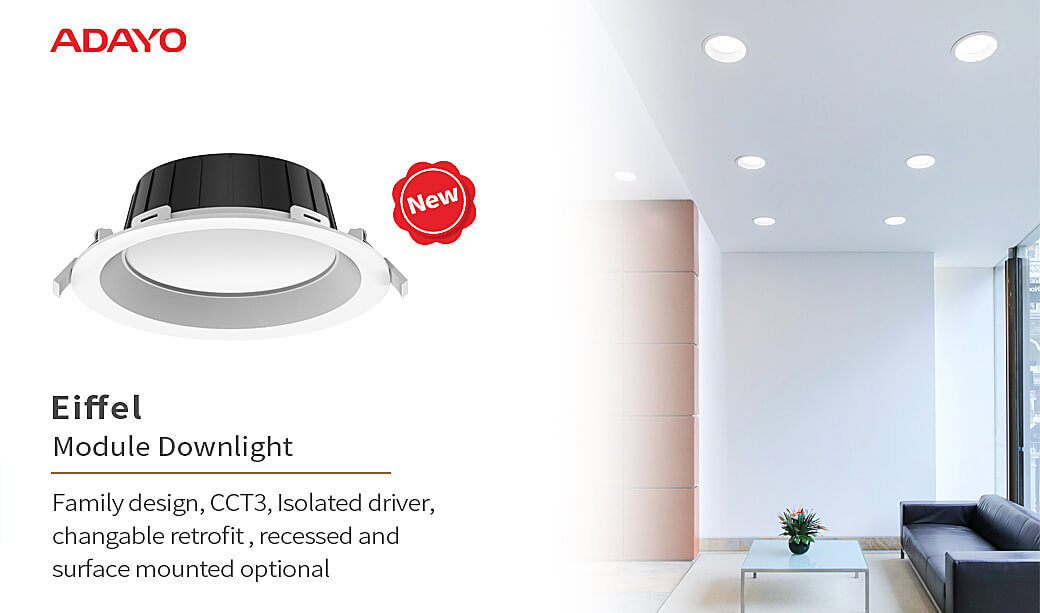 Indoor LED spotlights also offer excellent color rendering capabilities, ensuring that the illuminated objects appear vibrant and true to life. This is particularly important for art galleries, museums, or retail environments where accurate color representation is crucial. With LED spotlights, you can showcase your artwork, products, or exhibits in their best light, capturing attention and creating captivating visual displays.
Whether you want to illuminate a specific area, accentuate architectural features, or create a dramatic effect, indoor LED spotlights provide versatile lighting options to meet your needs. From track lighting systems that allow you to position and adjust multiple spotlights to recessed spotlights that seamlessly blend into the ceiling, there is a wide range of installation choices available.
In conclusion, indoor LED spotlights have become indispensable lighting solutions, offering a perfect combination of functionality, aesthetics, and energy efficiency. With their adjustable beam angles, dimmable options, and long-lasting performance, these spotlights enable you to create captivating environments while minimizing energy consumption. Upgrade your lighting with indoor LED spotlights and enjoy the enhanced ambience they bring to your space.
---
Where To Buy Or Get A Good Quality Indoor Led Spotlight Supplier For Business Using?
ADAYO Lighting is a wholly-owned subsidiary of Foryou Group (Founded in 1993, listed in Shenzhen Stock Exchange in October 2017, stock code: 002906).

ADAYO Lighting is mainly committed to the development and production of LED smart lamps, LED home lighting, and LED commercial lighting. Focus on Europe, South America, Southeast Asia, and other markets. Establish a long-term relationship and cooperation with international famous brands, such as Phillips/Ledvance/Havells/ Sylvania, and so on. The main modes of cooperation are OEM, ODM, and SKD.
Get quotation: http://pesc.pw/43gqlq
Get ADAYO lighting Catalogue: https://www.adayoled.com/products/
E-mail: [email protected]
Facebook: https://www.facebook.com/ADAYOlighting