IPQC and IQC
There is a distinction between IPQC and IQC.
IPQC:IN PROCESS QUALITYCONTROL
IQC: IN COME QUALITY CONTROL
Their duties are as follows.
IPQC Responsibilities:
1.Inspect products in the production process and make records
2.Fill in inspection reports according to inspection records
3. Suggest improvement measures for problems found during inspection
IQC Responsibilities:
1. Inspect raw materials in strict accordance with inspection standards
2. Fill in the inspection record form truthfully
3.Maintenance and repair of testing equipment
4.Reporting of raw material abnormalities
5.Identification of raw materials
6. Responsible for the receipt of inspection reports from warehouse material staff
7.To be responsible for the quality of materials complained by the production line, to re-inspect the warehouse inventory materials
QA is quality supervision/monitoring
1.Responsible for the overall work of the department, organising the implementation of GMP regulations on quality management, and proposing to the business leaders opinions on product quality and suggestions for improvement in due course.
2. Ensure that our products are manufactured in compliance with GMP requirements.
3. Supervise the implementation, correction and prevention of quality-related persons and events throughout the enterprise.
4. Review and approve instructions in favour of production configuration after review and signature by designated personnel in the department.
5. Review and approve inspection results.
6. Review pilot test plans and conclusions for new product development and process improvement.
7.Review the relevant technical and quality written materials submitted to the drug supervision and management department.
8.Review batch records and make conclusions on whether the finished product is to be shipped.
9.Responsible for organizing the development of quality standards and other documents for raw and auxiliary materials and packaging materials.
10.Review the procedures for handling non-conforming products.
11. Organise the preparation of new technical standards or discuss amendments to technical standards with the relevant departments as required for quality management purposes.
12.Review the production process procedures and batch production records and batch packaging records for each product and decide on the release of finished products.
13.Handle product quality problems complained by users and assign personnel or personally return to users. Internally, hold meetings with relevant departments to study improvements on quality issues, and report complaints and results in writing to the head of the enterprise.
14.Regularly (at least once a year) carry out comprehensive GMP inspections of the enterprise in conjunction with the General Engineering Office and the Production Department, and report the inspections to the person in charge of the enterprise in a timely manner.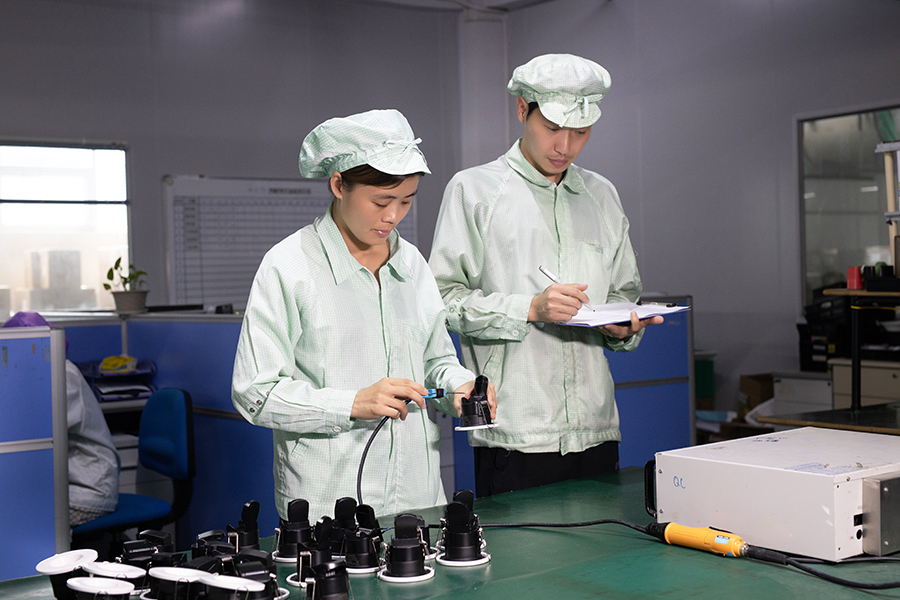 Summary
There is a big difference between these four concepts, so don't get confused. Let's repeat it again.
QC (Quality Control): The general term for the personnel involved in quality inspection of products, analysis, improvement and control of non-conforming products after quality problems are found.
IQC (Incoming Quality Control): meaning quality control of incoming materials, referred to as incoming material control.
IPQC (In Process Quality Control): meaning process control, refers to the quality control of the product from the material into the production process to the final packaging of the product.
QA (Quality Assurance): Ensuring that product quality is not a problem by establishing and maintaining a quality management system.