● Product Description
GU10 10 led spotlight 4.6W 3000K with non-dimmable and dimmable options is available that supports dimmers of common brands on the market. With a classic minimalist design is a perfect fit for spot lighting which can be uesd in dry indoor environments most open fixtures with GU10 lamp holders.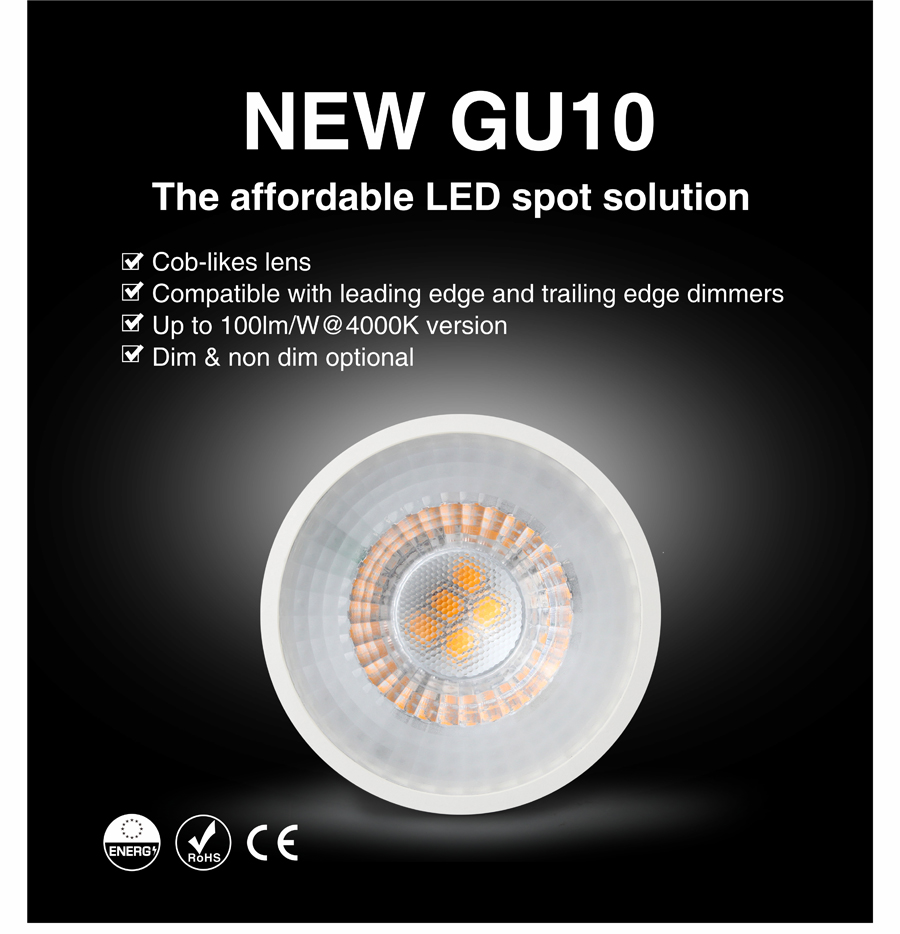 ● Features
ADAYO lighting 4.6W 3000K GU10 10 led spotlight dimmable features are as below:
Good heat dissapation

CE, NEW ERP, EMC, ROHS approved

Compatible with Leading edge and trailing edge dimmers

Smooth triac dimming

Beam angle 38°

Comply with new ERP and new EMC standard

Work well with the below popular fixtures in Euro market.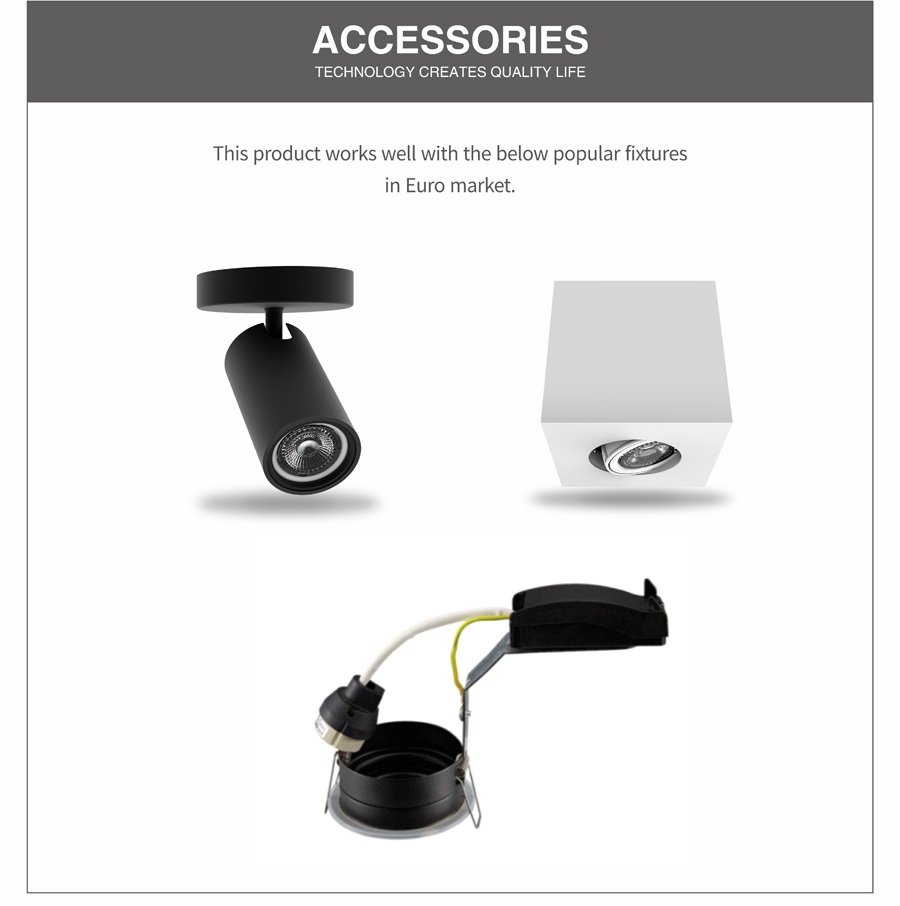 ● Applications
GU10 led spotlight 4.6W 3000K, white led spotlights with 38 degree angle bright feeling meet your different ceiling styles.
Living room, bedroom, bathroom, kitchen.

Office, meeting room.

Shop, hall, supermarket.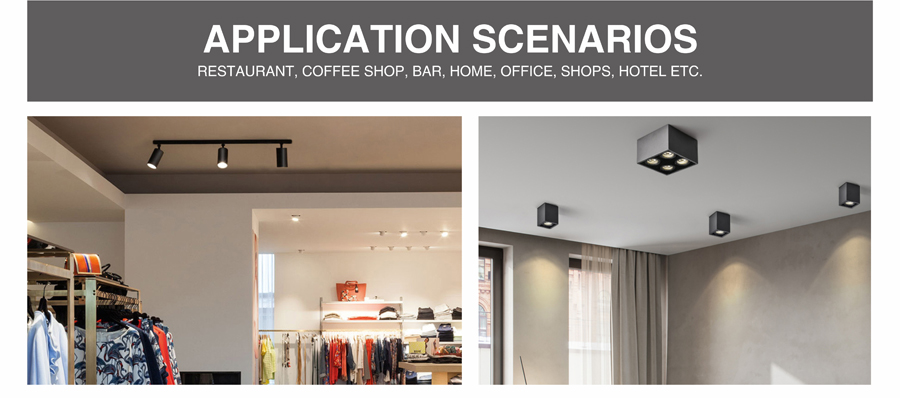 Specification:
SPECIFICATION

Item NO.

SKU

Lumen




(lm)

CRI

CCT

Watt (W)

PF

Beam angle
(°)
Size
(Dia * H mm)

Cut size (mm)

926602006759

GU10-G02-006WA-927

420

90

P2700

4.6

0.7

38

ø49.4

55

/

926602006760

GU10-G02-006WA-930

430

90

P3000

4.6

0.7

38

ø49.4

55

/

926602006761

GU10-G02-006WA-940

450

90

P4000

4.6

0.7

38

ø49.4

55

/

926602006755

GU10-G01-006WA-927

400

90

P2700

4.6

0.7

100

ø49.4

55

/

926602006756

GU10-G01-006WA-930

410

90

P3000

4.6

0.7

100

ø49.4

55

/

926602006757

GU10-G01-006WA-940

430

90

P4000

4.6

0.7

100

ø49.4

55

/

926602006758

GU10-G01-006WA-9C4

400
420

90

P2700
P3000

4.6

0.7

38

ø49.4

55

/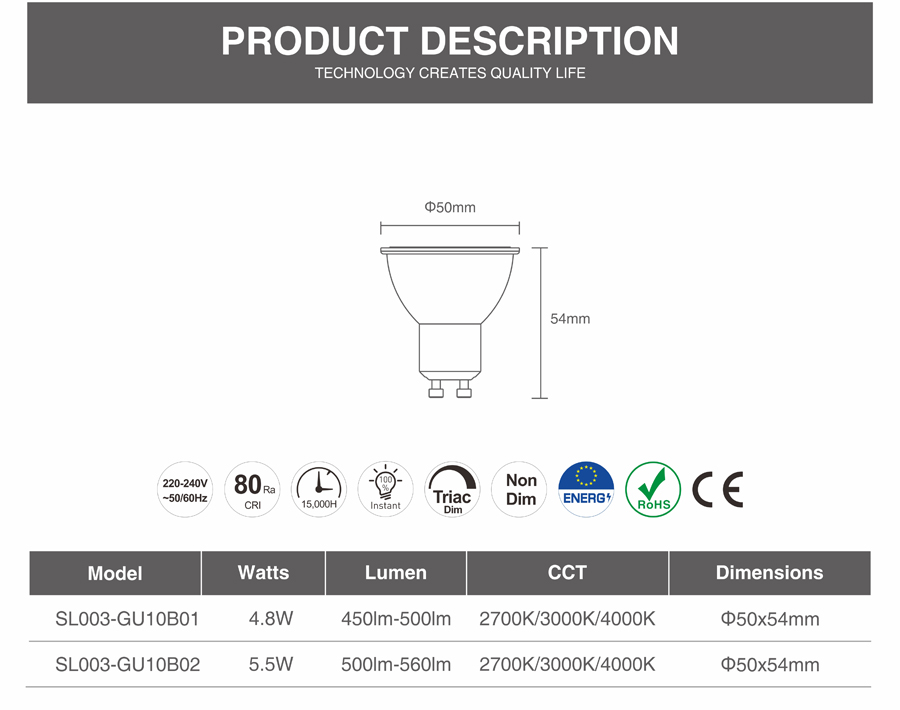 ● Options
Diffuser and lens versions optional

Junction box or not

2700K/3000K/4000K, CCT2 optional

IP20/IP65 optional
● Product Line Drawing (Size:mm)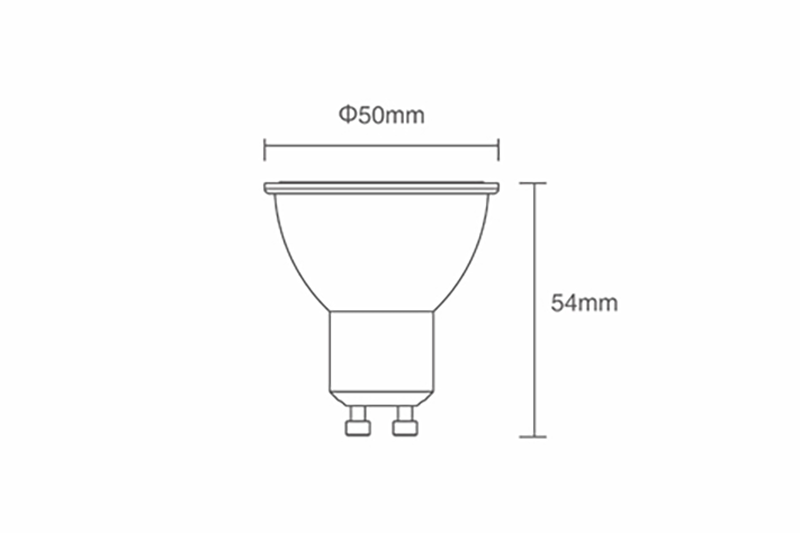 ● Installation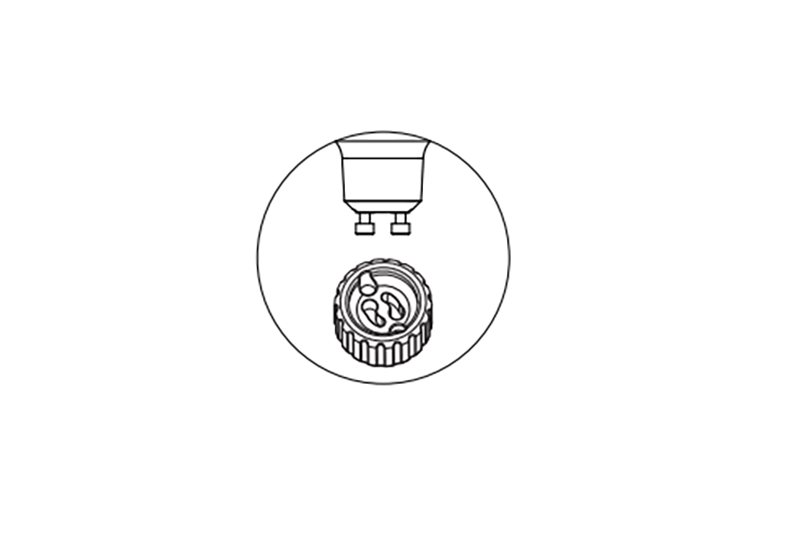 ● Brief introduction of ADAYO Lighting
A wholly owned subsidiary of Foryou corporation (ADAYO, Since 1993, listed in 2017)

Industrial park: 56000sqm

Business line: LED package, LED high power driver, LED Lighting

R&D laboratory: 1200sqm with international standard

R&D team: more than 60 people, one third of them with more than 20 years of experience in the lighting industry

Work shop: 5000 SQM with more than 300 works and 50 production lines

Monthly Capacity(Pieces) : package 1000KK , Driver: Big Watt: 300K, Low Watt: 1000K, LED light: 5000K

New product lunch time: 6-10 weeks.

Payment: L/C, T/T, O/A